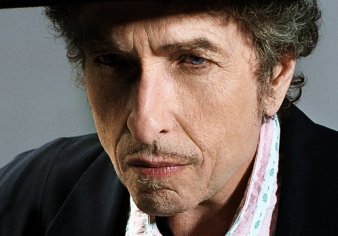 folk, singer-songwriter, classic rock
Ik ben fan
Bob Dylan tickets 2017 in Nederland
Andere concerten van Bob Dylan
| | | | |
| --- | --- | --- | --- |
| 24 jun | The Atlantic Club Casino Hotel | Atlantic City, US | |
Past Bob Dylan gigs
| | | | |
| --- | --- | --- | --- |
| 27 jul | Save-On-Foods Memorial Centre | Victoria | |
| 25 jul | General Motors Place | Vancouver | |
| 24 jul | Prospera Place | Kelowna | |
| 22 jul | CN Centre | Prince George | |
| 21 jul | EnCana Events Centre | Dawson Creek | |
| 21 jul | Encanto Cultural Arts Festival | San Diego | |
| 19 jul | Rogers Place | Edmonton | |
| 16 jul | Festival Place | Sherwood Park | |
| 16 jul | Jubilee Auditorium Southern Alberta | Calgary | |
| 15 jul | Mosaic Place | Moose Jaw | |
| 14 jul | Credit Union Centre | Saskatoon | |
| 12 jul | MTS Centre | Winnipeg | |
| 09 jul | Maier Festival Park Summerfest Grounds | Milwaukee | |
| 08 jul | Joe Louis Arena | Detroit | |
| 06 jul | Budweiser Gardens | London | |
More Bob Dylan past gigs
de laatste foto's van Bob Dylan
Bevestiging van het laatste nieuws, geruchten en opstelling van Bob Dylan .
07 okt

Bob Dylan Hitting the Road with His Band Next Week for Fall/Winter North American Tour. Adds Fifth Show in NYC!

In just ten days Bob Dylan will gather up the boys in the band and hit the road for a tour that will take them across both the U.S. and Canada until the month of December.What we like most about this tour is that Dylan will take his live show to theaters and clubs in select cities, AND...

19 jun

5gig.com Launches New Concert and Festival Application for Spotify.

Madrid, Wednesday, June 19, 2013. 5gig.com, a subsidiary of nvivo.es, the largest Spanish online concert agenda and ticket aggregator, continues to push technology forward as it launches its concert and festival application for Spotify.The application dubbed "5gig.com Concerts" ...

30 apr

The Muggs Interview Part 5: Rapid Fire Questions.

And, to conclude our five-part interview with The Muggs, who are heading out on their 2013 Spanish & European Full Tilt Tour in support of newly released live album Full Tilt, we've caught up with bassist Tony DeNardo (Tonymuggs) and drummer Todd Glass for a series of rapid fire questi...

24 apr

Bob Dylan, Wilco, My Morning Jacket Team Up for 'AmericanaramA' Tour.

We were delighted to hear the news the other day when the announcement came out, as the iconic Bob Dylan is set to team up with two of the better live performing bands you'll see around, Wilco and My Morning Jacket, for a lengthy summer 2013 tour dubbed the AmericanaramA Tour.The tour ...
Reacties
Reactie verstuurd!
Er zijn nog geen reacties geplaatst. Plaats de eerste!